Are you getting struggled from the Temporarily unreachable error into your Google Webmaster Tools – Search Console?
It's unbelievable that if you google this problem you will only find the obvious: "don't worry, it's a temporary problem", or "your site is penalized"
Well, in my case, everything that I found on the web didn't fit with my situation.
New domain, new server, and since I used CloudFlare to cache everything I was worried that the problem was really CloudFlare itself.
I checked everything: DNS, Server Connection, Routing issues, etc. –  without any luck.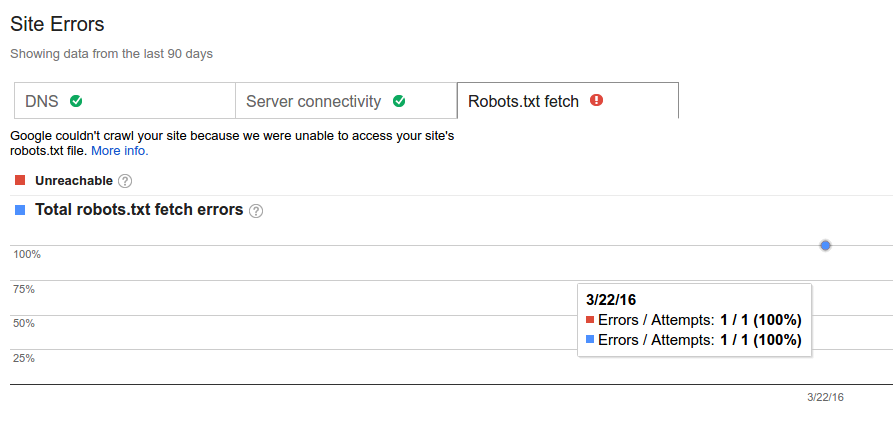 There was just another error into GWT regarding the robots.txt…. "Are you telling me that…?"
Yeah, you understand it correctly and I'm not kidding.
I created the robots.txt file and make it available (previously it was returning 404)
Pushed it to Google via Search Console
Re-pushed the domain root
…and voilà!

Long story short
If you get the "Temporarily unreachable" error from Google Webmaster Tools/Google Search Console, it could be that Google fails to fetch your website since you're not correctly delivering the robots.txt file.